Not being found on page 1 of Google makes your business invisible
to anyone searching for your services.

With most people's product or service enquiries starting with a search engine, SEO is crucial for any website.
So now you've got an amazing new website, but who knows about it? Only people searching specifically for your brand name on Google would know. You need everyone searching for your services to know about your business. This is where SEO Adelaide comes in, if you're a plumber, you need to rank as high as possible on Google for someone searching "Plumber Adelaide".
We will make you an amazing website that both your customers and Google will love, creating content to rank you as high as possible on search engines.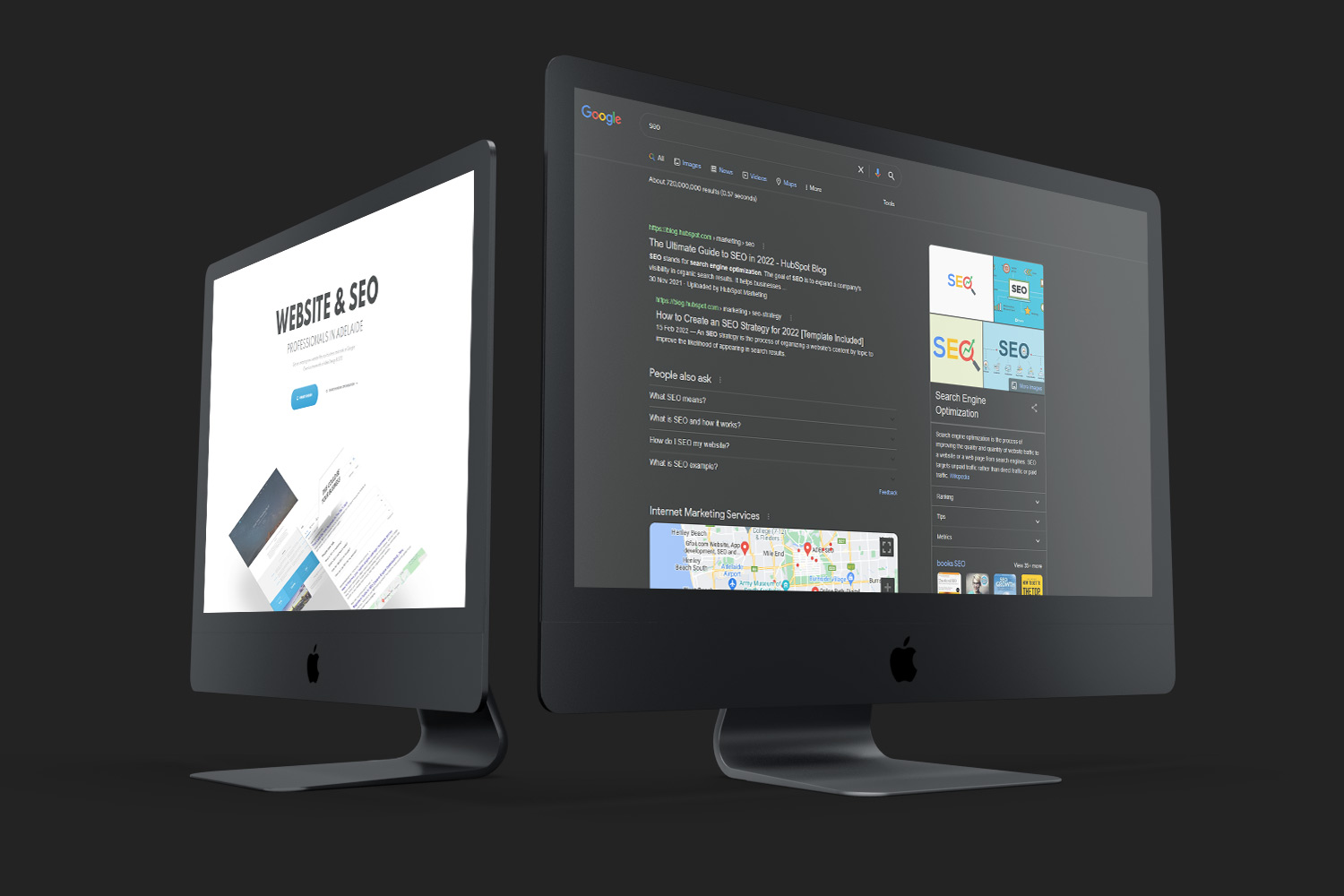 Why SEO is important for
your business
Vital component of your marketing
Most searches for products and services nowadays start with a search engine enquiry and not being found on the internet means your company is losing out to competitors on potential business. The era of smartphones and having the internet at the palm of your hand wherever you are means that someone can potentially find your business from anywhere at any time. No matter what kind of services you provide or how big your business is, it's almost a certainty that SEO services will help. We specialise in giving small businesses the online edge in the search engine optimisation sphere. Growing your small business is crucial and SEO work targeted for your needs is one of the most important aspects of your online presence.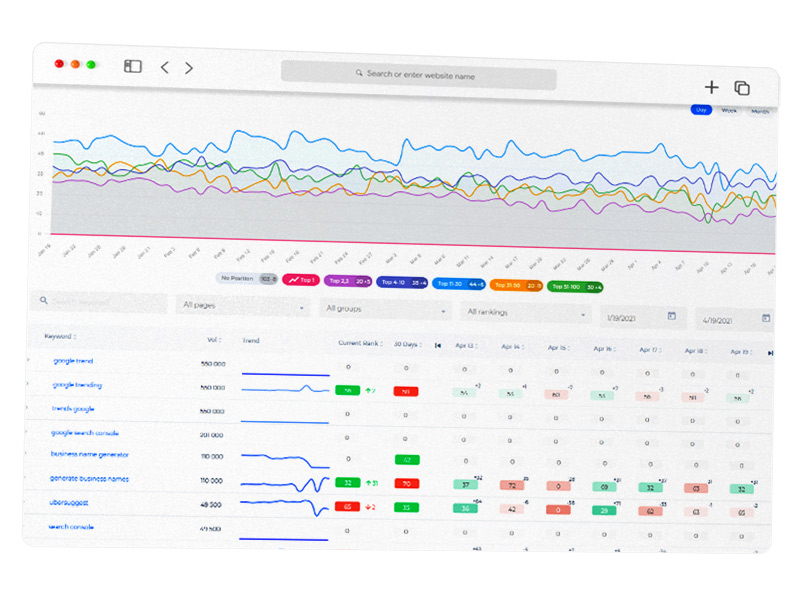 The first step in the SEO process is establishing the keywords that are searched to find your service on Google. The important factors to address when finding keywords include search volume and relevance, search volume is the frequency a certain keyword is searched and relevance is finding a keyword that's as specific to your service as possible.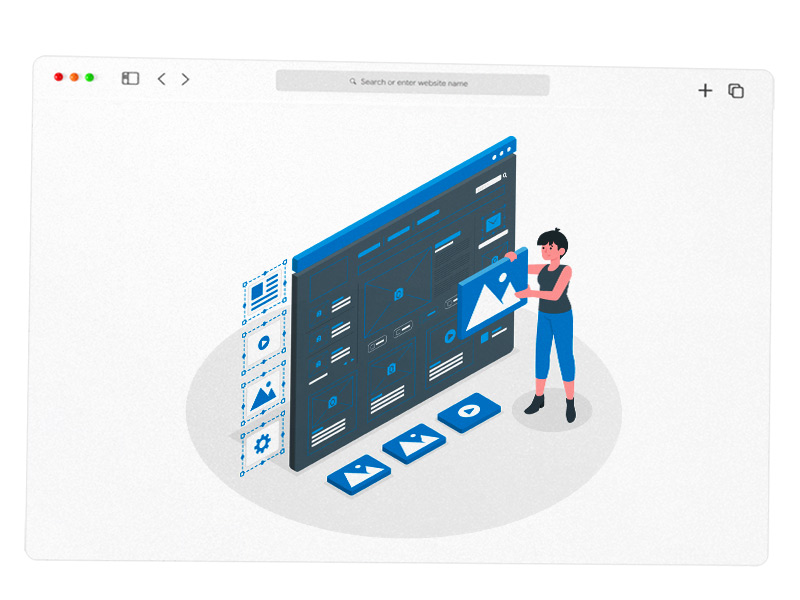 Creating new content and pages relevant to your keywords will ensure that your website provides value to your customers. Making sure the content is as relevant as possible to the search query will ensure both a higher conversion rate and a higher ranking on Google.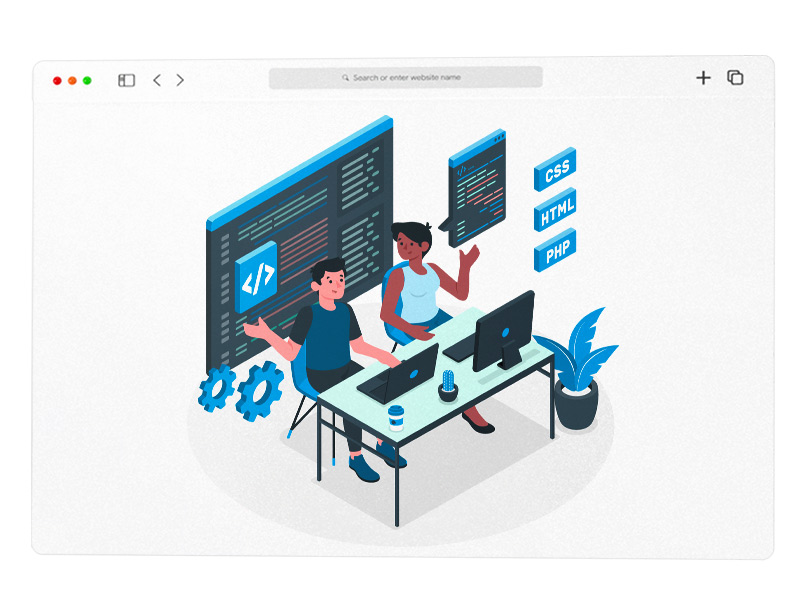 Website Technical Optimisation
Search engines are placing a great importance on the technical aspects of your website. Our websites are built from the ground up to be technically superior, our main focus is page load speed as it's crucial for both people visiting your website and for your search engine ranking. We tick all the technical boxes by making sure there aren't any dead links and that all the page titles and attributes are informative.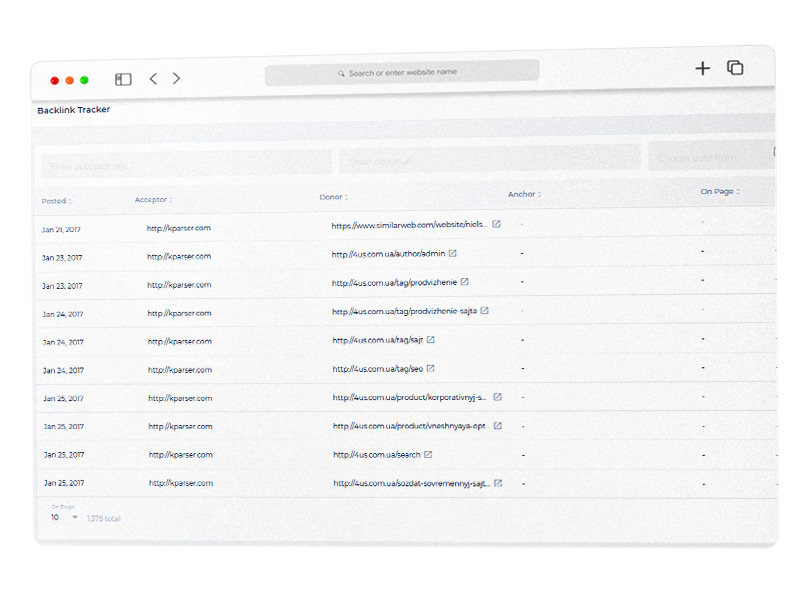 Off-Page SEO involves building your website's reputation in the online world. The main way this is achieved is through building links to your website from other reputable websites, the basis for this rationale being a lot of outside sources linking to your website increases your importance and credibility, and therefore also your Google rankings.
Search engine
impressions
Search engine impressions are the combined total instances of your website appearing in search engine results. We have an example of a significant rise in search engine impressions for one of our clients after a period of 6 months since the start of the SEO campaign. Impressions are an important indicator of the success of your SEO campaign as they show the improved visibility of your website in search engines. The other important metric for measuring SEO success is the click through rate (CTR) of your search engine results. A click through rate metric is measured by dividing the number of clicks by the number of impressions. A click through rate naturally improves as the results in search engines rise in rankings, this is because a higher ranking result is much more likely to be clicked on than a result on page 2.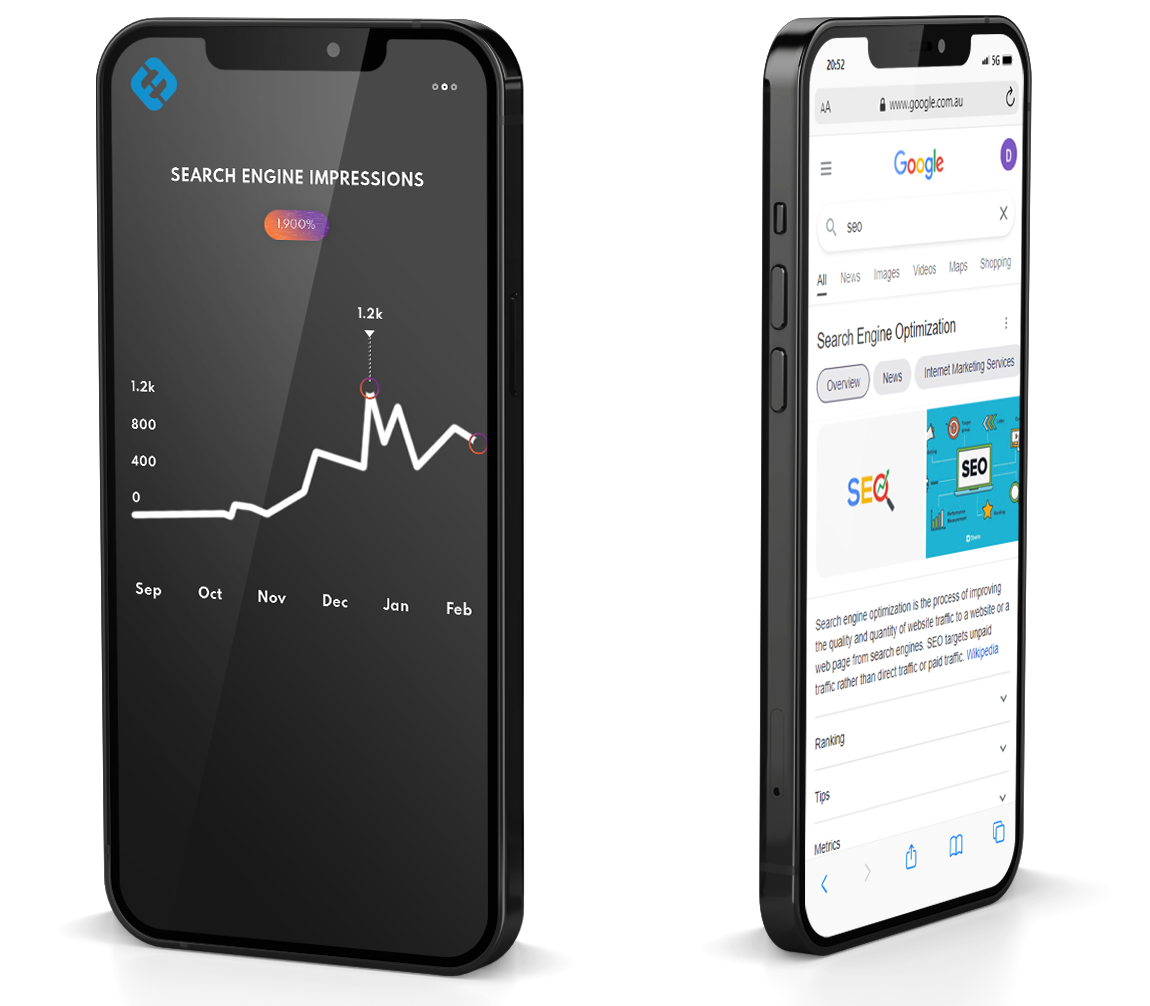 Frequently asked questions
We understand that the topic of SEO can be very confusing which is why we've compiled a useful FAQ resource. You can of course always contact us for any further enquiries.
What is SEO?
Search engine optimisation or SEO is the process of making your website more likely to rank higher on search engines. This requires ongoing work on both your website but also on your general online presence.
I have a small business, do i still need SEO?
The short answer is yes, the long answer is that if you want people to find your services online, then search engine optimisation is critical. A website without any dedicated work on SEO is unlikely to thrive in a competitive online world. We are your SEO Adelaide specialists and have been helping small businesses like yours grow in the local market.
How much does SEO cost?
Our SEO costs are tailored to your business needs, we offer two packages depending on how many keywords you wish to rank for. Our SEO packages have no lock in contracts and are based on a monthly fee.
Why isn't my website ranking on Google?
The main reason why a website wouldn't rank highly on Google is due to the amount of other websites in your industry that you have to compete with. These businesses have been in business for a long time and have spent years on building their online presence. This is especially true for freshly made new websites, which haven't had time to build any online authority.
How long does it take to rank on Google?
This depends on a number of factors and some of them are out of our control. The main reason why no one can promise you results or how long they would take to achieve is because Google ultimately has the discretion to decide on which results are most relevant for the user. The Google algorithm uses over 200 ranking factors to judge where a website should be positioned in search results. Judging from our experience however, we usually produce noticeable results within a few months of work.
Can I do search engine optimisation by myself?
While certainly possible, we believe that SEO requires a significant amount of expertise and therefore researching and doing SEO by yourself is likely to be a time consuming endeavour and it's also unlikely to yield results you would get from a professional search engine optimisation expert.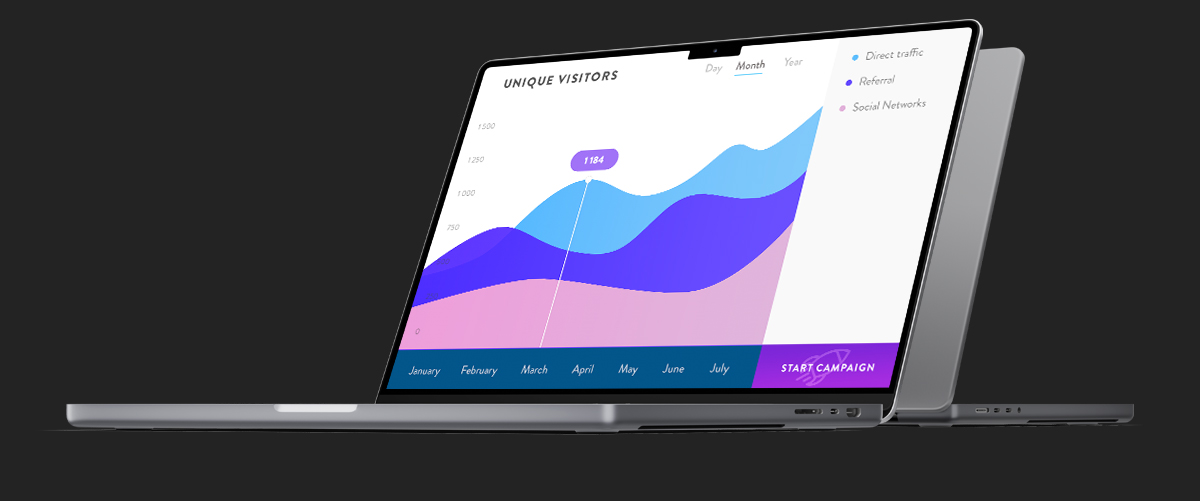 SEO is a long term
investment
Search engine optimisation work in Adelaide is a long term game, growing your online reputation and your website's content takes time. There are a number of SEO service aspects which require an ongoing process, one of those involves building links from other websites pointing to your website, with more quality links yielding better results. The other aspect involves creating more relevant content and adding it to your site periodically, this type of content can include blogs. We advise our clients that SEO is a continuous process. Even being first in search engine rankings requires ongoing work, as there are always competitors trying to get to that place. In saying this however, even a month of SEO work would be beneficial for your efforts, usually producing small but long lasting effects.
Why quality content is crucial for your online success
Quality content is one of the most important ranking factors for search engines. People will visit your website to find a service, buy a product or solve a problem, none of these things can be fulfilled without quality content. The user needs to be educated fully regarding your offerings, this is followed by a trust gained for your product or service and finally a new conversion.
Search engines are becoming more sophisticated all the time, with their aim being to deliver the most relevant results to users. They realise how important quality content is for the user which is why websites satisfying these conditions are given an advantage in rankings.
Fresh and updated content on your website is also important as it signals to search engines that you're active with your business and that you're an authority in your industry. We recommend our clients utilise a regularly updated blog, with topics relevant to their expertise and to the keywords they wish to rank for.
Building your online presence
An important factor of SEO is building your online presence. Having your website information as widespread as possible on the internet gives your business a better reputation and more chance for people to find you. Two crucial aspects of this process involve building a social media presence and building a network of links to your website pointing from other websites on the internet. The amount and quality of backlinks is one of the most important metrics a search engine takes into account when ranking your website. These backlinks give search engines an indication of the importance and authority of your website in the online world.
A social media presence has also shown to be important for search rankings, having a multitude of social media profiles, posting quality content regularly and having a large number of followers can not only generate traffic to your website but also help with your search engine rankings.
Mobile friendly websites are more important than desktop websites
In recent times, the use of mobile phones to access the internet has only been increasing. Web design practices have adjusted to this trend with websites being made for mobiles first, and for tablets, laptops and desktops second. The user interface and design on smaller screens has become of crucial importance, elements such as buttons need to be optimised for touch instead of clicks.
With the portability and increased usage of phones over other devices such as laptops and desktops to access the internet, a user interface of mobile design becomes more important than a desktop one. Search engines understand this and are therefore placing a great importance on the mobile usability of a website. Several mobile usability factors such as space between elements are used to judge a website.
On-page website optimisation
On-page website optimisation is work performed exclusively on your website which will enhance your chances of ranking higher on search engines. This aspect of SEO is often overlooked but when performed efficiently can help your website rank even without major work on other areas of SEO. Having complete control over this aspect of your SEO campaign, on-page website optimisation is usually done first, before any other work.
Some of the aspects on your website that we address that can have a profound impact on rankings include page titles, meta descriptions, paragraph headers, image titles and captions, keyword density.
Website speed optimisation is crucial
Users hate nothing more than having to wait for a website to load. Many simply won't wait and will continue their search and most likely click on a competitor website. A slow loading website can therefore easily cost you potential business.
Search engines also take this into consideration and will give an advantage to quicker loading websites. Loading time on mobile phones is a separate metric utilised by search engines, it uses a mobile network speed to test a website.
It is therefore important to build a light website and to fully optimise it using the latest software practices. Hosting location and hosting hardware also plays an important role for your website, which is why our websites are hosted on powerful servers located in Australia ensuring that optimum loading speed is achieved for local users.
Keyword research can make or break your campaign
Keywords are words or phrases that are used in search engines to find goods and services. For example, to find this page on search engines you would most likely search for "seo adelaide".
Finding the right keywords to use for your SEO in Adelaide campaign is absolutely crucial as all the content written from then on will be optimised for these keywords. Keyword research has to take into account two main things which are search volume and relevancy. Search volume is the total number of times a specific keyword gets searched, usually measured on a monthly basis. Keywords found are evaluated on how relevant they are to your business and the services you provide. A more relevant keyword is usually composed of a more specific keyword, which is more useful to your business' SEO. A very specific keyword however usually has a lower search volume than a broad keyword, finding the right balance between search volume and keyword relevance is key in the initial stages of SEO research.
The researched keywords are used throughout the website's content, including in page titles, page headers and image titles. This gives an indication to search engines what your page is about and what it should be ranking for. It is also important not to over use keywords throughout your content, as this can be constituted as spam by search engines.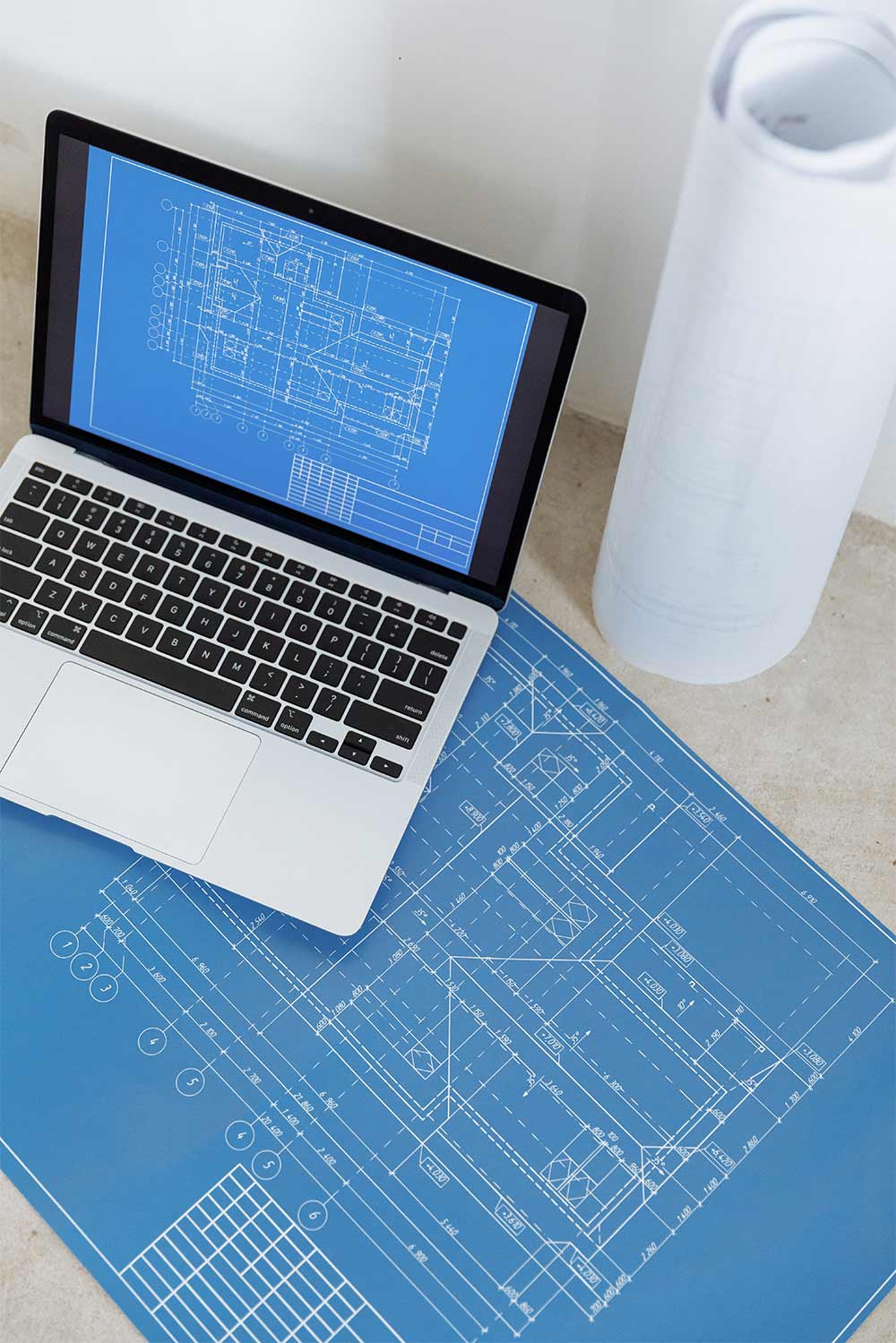 A user-friendly website will keep people engaged
A user-friendly website will keep people on your website for a longer period of time, and time spent on a website is a metric search engines use. Time spent on a website indicates whether it's worthwhile for the user to stick around and find something useful.
At Empower we think that a well designed website is the best representation of your business online. We also know that an aesthetically pleasing experience will keep a user on a website longer and allow them to gain more trust for your brand.
Competitor analysis will give you the upper hand from the start
Knowing your competition and recognising what they're doing is the first part of an SEO in Adelaide campaign and half the battle. Analysing the top performing websites in your industry can often give you a blueprint for your SEO plans. By utilising our SEO software, we are able to define what keywords the top ranking websites use, but more importantly, we can assess their backlink profiles which is a list of links pointing to their website. Backlink profiles are very useful because they can indicate which industry specific websites are willing to potentially link back to yours.
Monthly reports help you see your SEO progress
We will keep you updated on your SEO progress with monthly reports. Our reports provide detailed information on the rankings change for the targeted keywords.
We also utilise a number of SEO tools that help us track a number of technical aspects on a website. Having professional SEO tools assessing a website on a daily basis and offering recommendations on how to optimise it is a great reason to use an expert SEO service.