Professionals in Adelaide
Get an amazing new website in Adelaide for your business and rank on Google.
Check out more info on Web Design & SEO.

Get started with the essentials
for every business
Every business needs their online home in the current technological age. Digital marketing has become more sophisticated over the years and our aim is to empower your business to be competitive in a quickly growing online world. We're your go-to destination for amazing web design in Adelaide, website hosting and search engine optimisation (SEO) so more people can find you on Google! Check out our portfolio to see the websites of the Adelaide businesses we've empowered.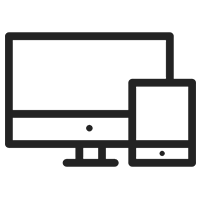 Custom website design tailored for your business. Mobile responsive so it looks great on any device. Your only destination for quality web design in Adelaide.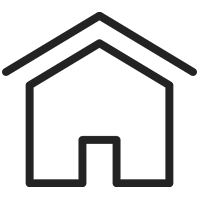 Hosting is the online real estate where your website resides. We provide hosting and maintenance for your new website on Australian servers.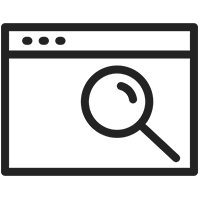 Search Engine Optimisation
Enhanced Search Engine Optimisation will ensure that your website is easier to find for anyone looking for your service.
Check out some of the Adelaide businesses we've empowered.
We've been trusted by a collection of local businesses for all their web design needs in Adelaide. Our websites have been made for businesses in a wide variety of industries including car mechanics, dentists, motels, restaurants, travel agents and real estate agents. We've got you covered no matter what industry you're in!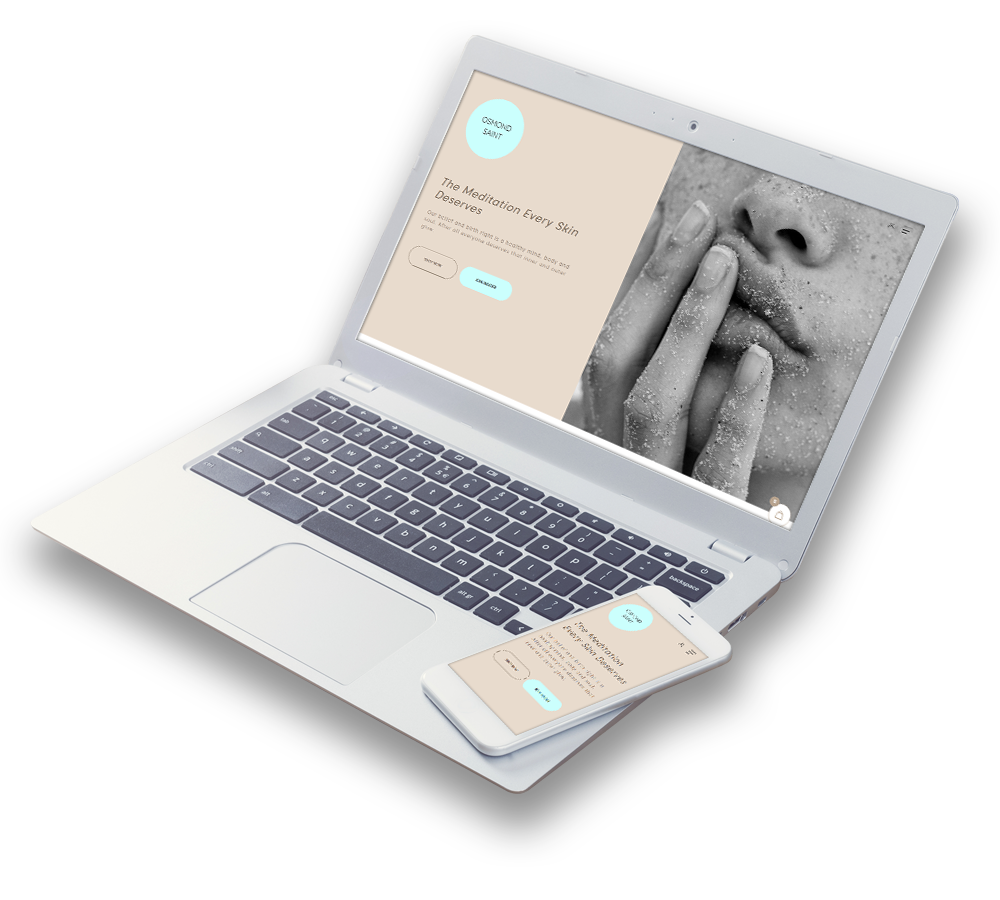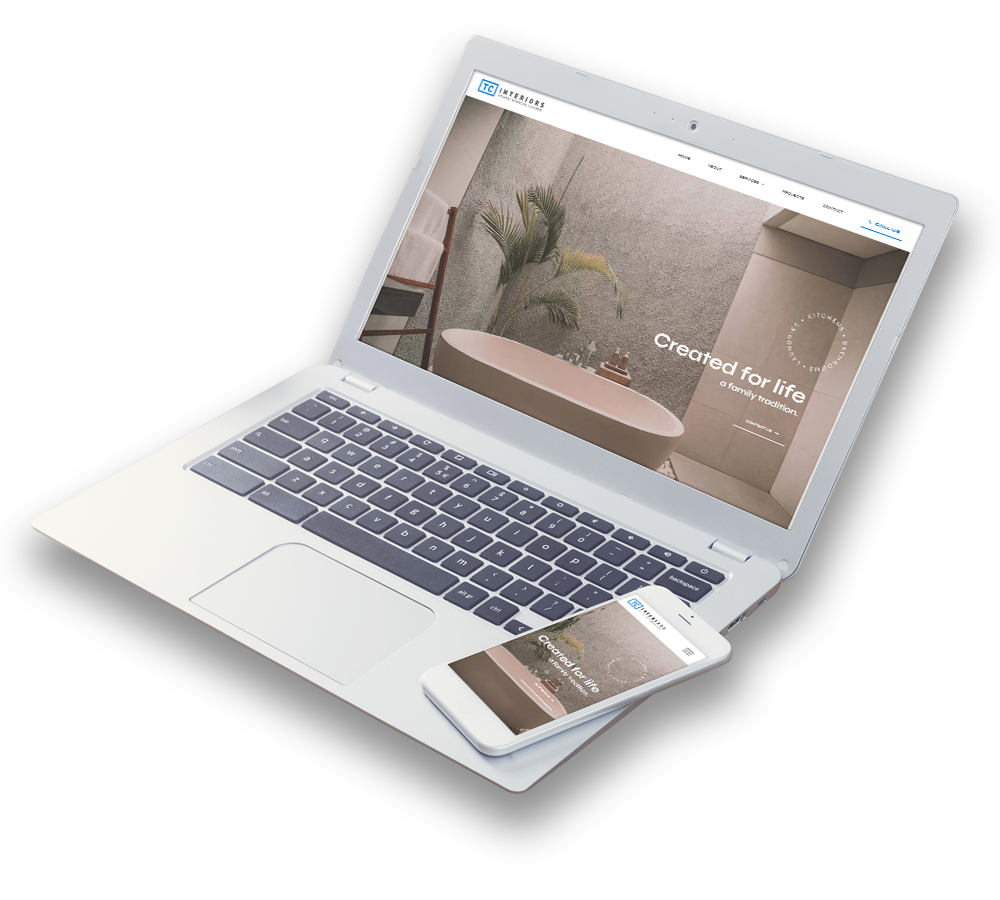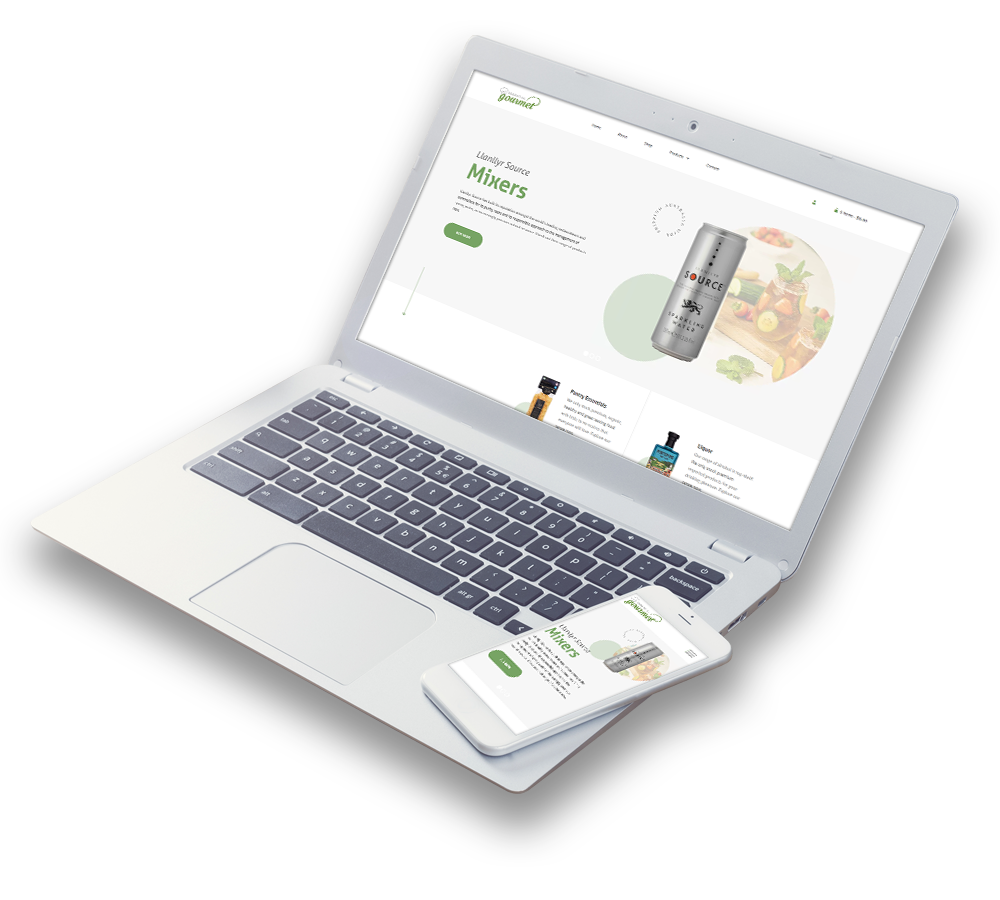 Why your business needs
a website
Crucial for your marketing
In today's ever evolving digital world, having a website is imperative for any small business. With the increasing use of technology and smartphones to access the internet, and a growing amount of people searching for products and services online, having a website is a must even for small businesses.
Your website is the focal point of your online presence, being a library of resources for potential customers to make a decision on using your services or buying your products. Being highly customisable, your website can have any custom functionality tailored for your business, from selling products online, to having custom contact or booking forms, your website will be made to fully streamline the process of a customer being able to enquire about your services or buy your products.
How do I get my new website?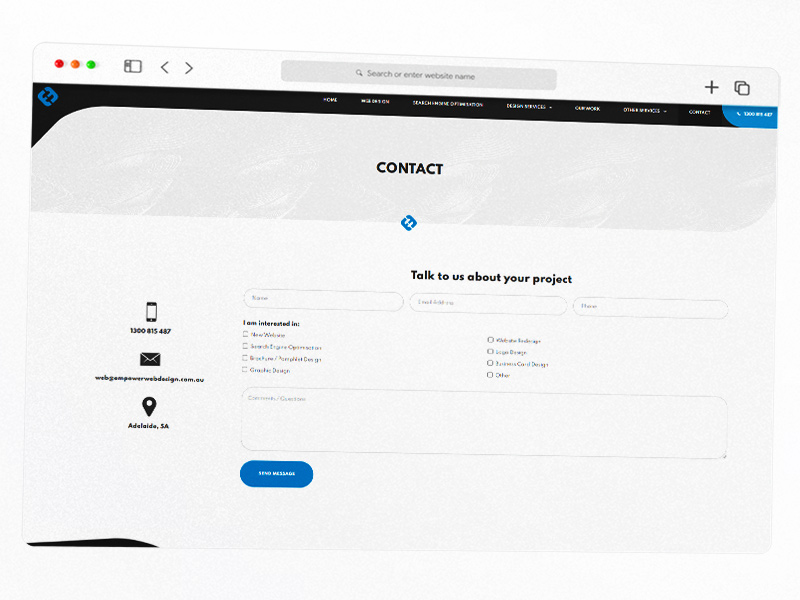 Fill out our contact form or give us a call and tell us about your business. We will gather all the requirements by learning about your business, we will establish what kind of website you need, how many pages it should be, what kind of content should be displayed on it and whether you need any additional services such as logo design.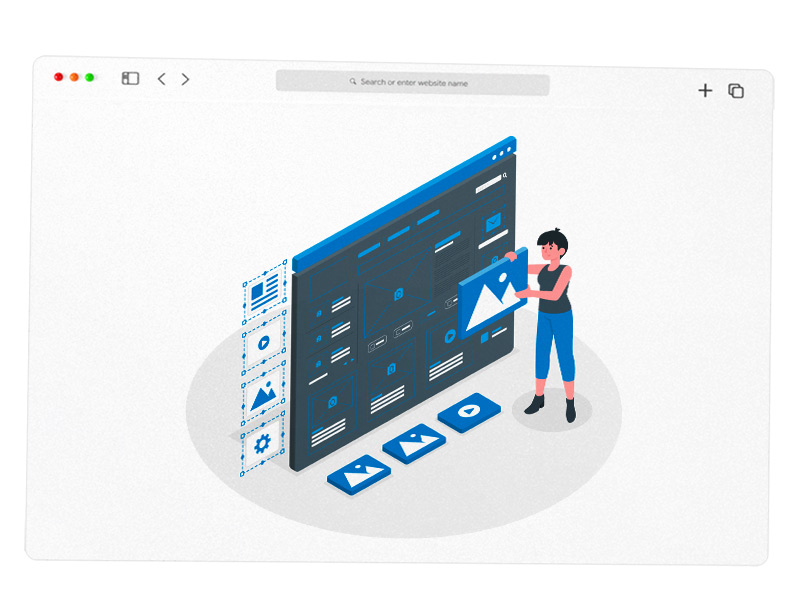 After we've gathered all the requirements such as the amount of pages, content on the website and colour schemes, we will design a prototype of your website. You will be presented with the design upon which you can provide feedback and we can make any amendments. This step of the process will take approximately 2-3 weeks.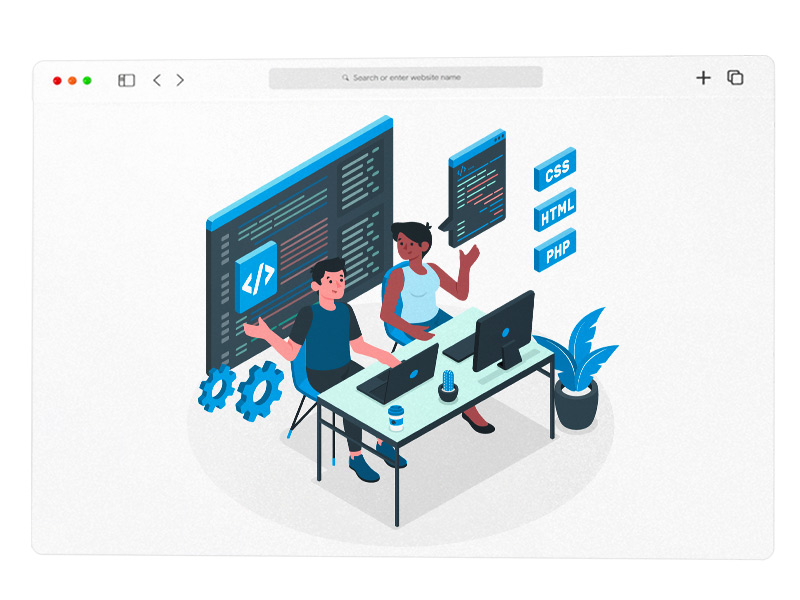 Once you've approved the website design, we will make it come to life. Once the website is developed, you will be provided with a link to view it online. This step of the process will take approximately 2-3 weeks.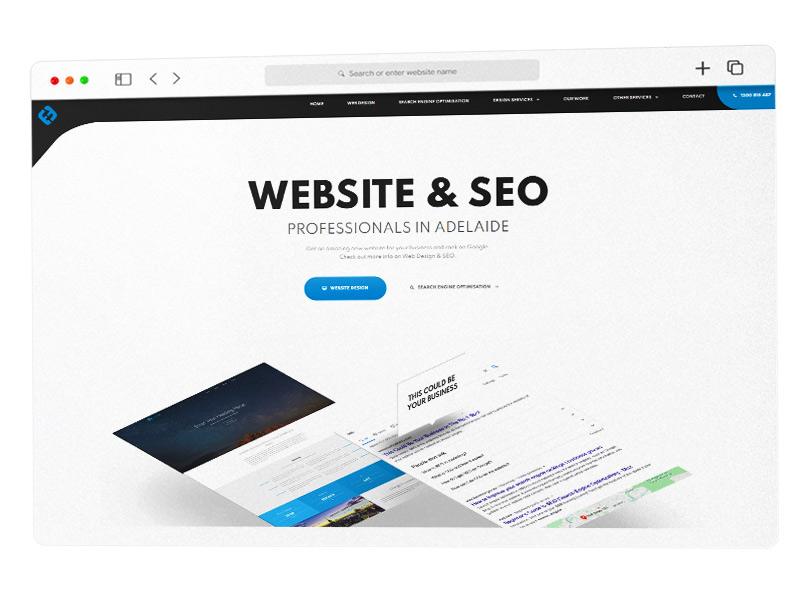 After an approximate 4-6 weeks and after your final approval the website will be ready for launch. At this point we recommend that you opt to host your website on our fast Australian server and to pick one of our SEO packages so your website gains traction on search engines such as Google.
Looks great on
all devices
Vital Component of a Modern Website
Responsive web design is the mechanism of layout and elements adjusting to different screen sizes, with smaller screens requiring a different approach to effective design. With the increased usage of smartphones and tablets over desktops to access the internet, responsive web design is becoming crucial. Layouts and elements specifically designed for smaller devices are of the utmost importance for user experience. Search engines also take into account whether a website is mobile friendly, giving an advantage in rankings to well optimised ones. All of our websites are designed to look amazing on smaller screens, have a streamlined user experience and leave a lasting impression on your visitors.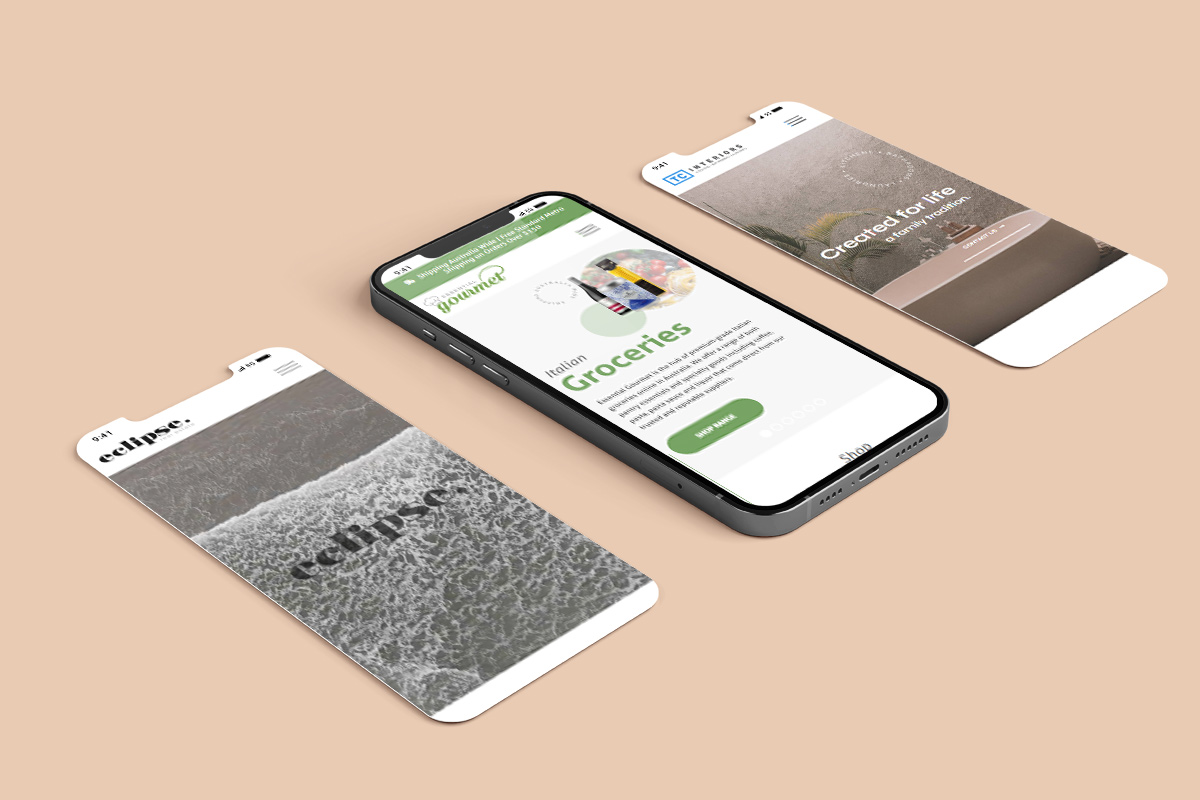 Why your website might need to
be updated
Do you currently have a website that is just taking up space in the online world and not doing what you need it to? This is very common for old websites, DIY websites and websites that haven't had a certain amount of effort dedicated to them. We create state of the art modern websites for our small business clients, designed from the ground up with performance and stunning visuals in mind. We'll design a new website that ticks all the boxes including being mobile optimised and hosted on fast Australian servers, for maximum loading performance. To complement your campaign, we highly recommend a monthly SEO package, which will ensure your website ranks as highly as possible on search engines such as Google.
Some of the reasons you might need a new website or a website update include:
Not mobile optimised
Not performing well in search engines
Old or outdated design
Broken functionality, including links and images
Slow to load
Current website not having desired functionality such as online shop or custom contact forms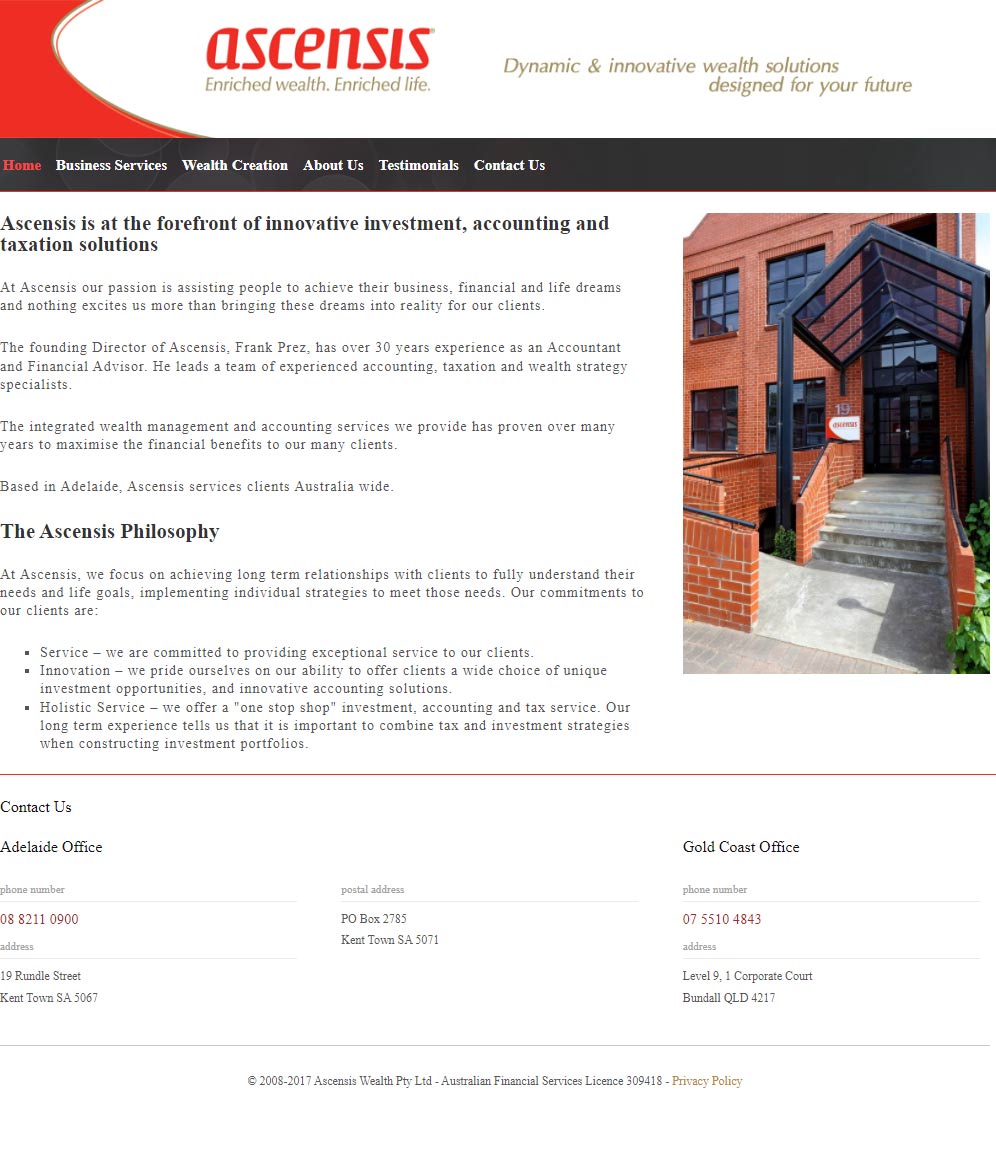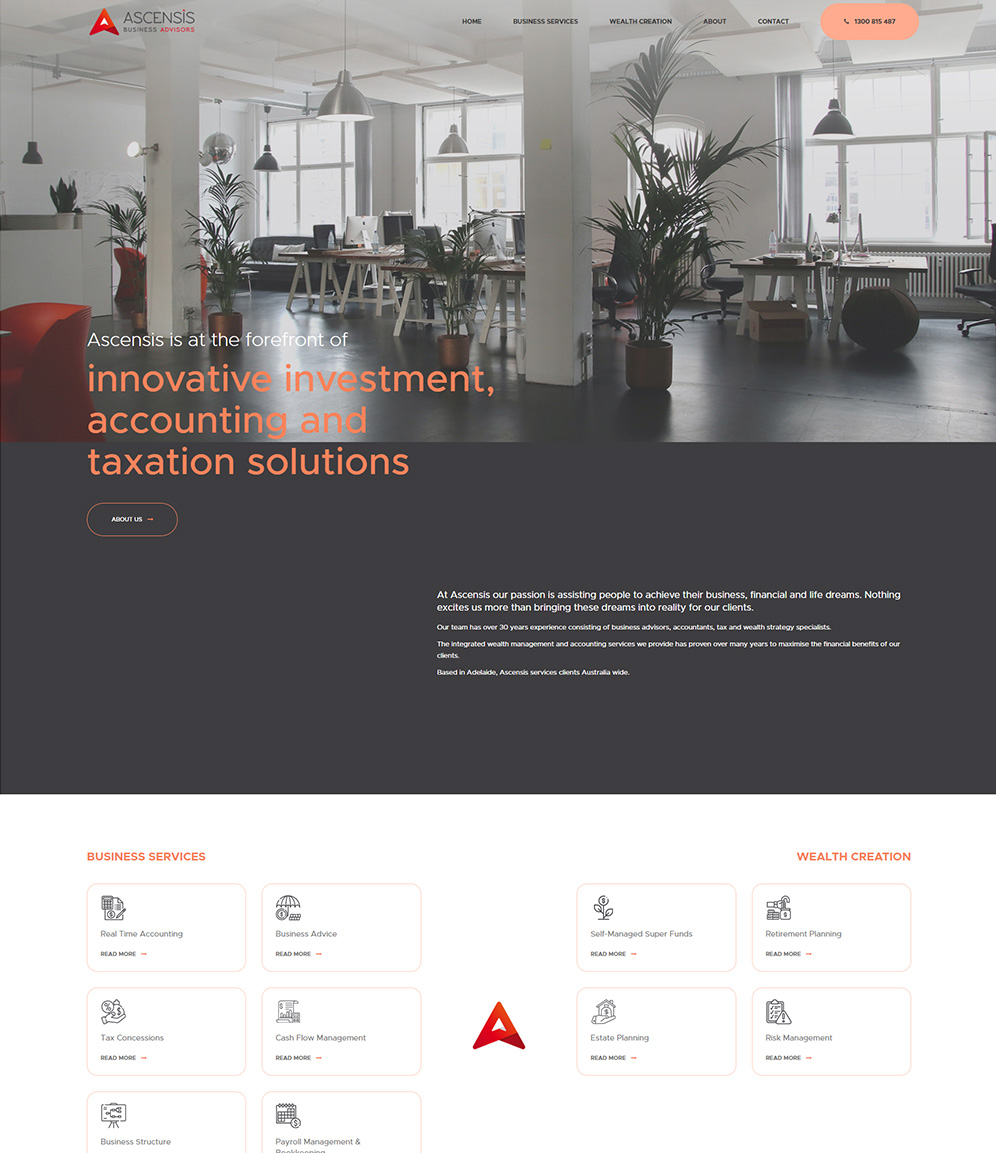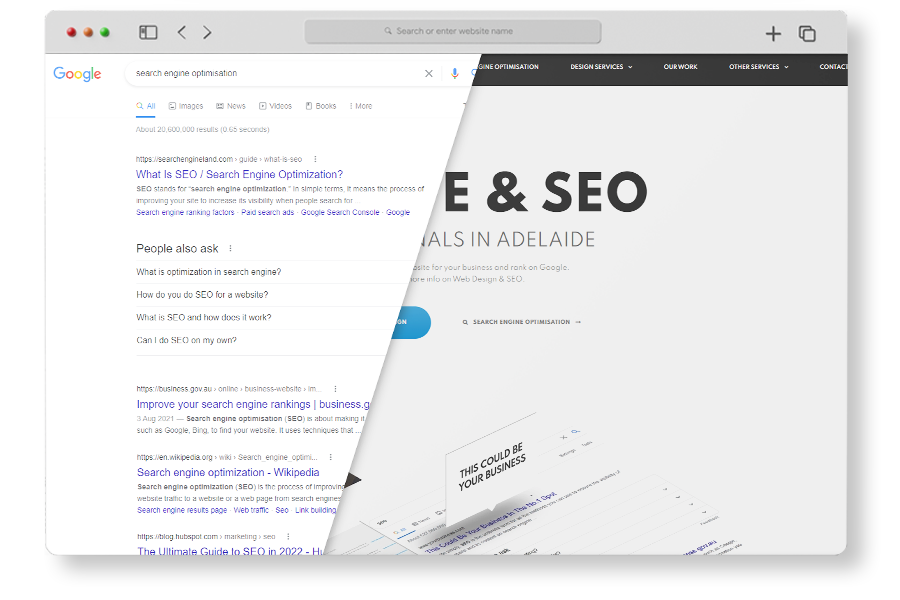 Why it matters for your small business
Search Engine Optimisation (SEO) is performing work towards getting your website to rank higher on search engines. Getting an amazing new website is a great start, but all that work can go to waste if nobody sees it. With your new website not appearing on page one of search engines, it can be virtually impossible for potential customers to find your business. An SEO campaign consists mainly of a few components, including keyword research to find out what people search to find your services, creating new relevant pages and content on your website to correspond with the keywords, technically optimising your website for efficient code and high loading performance and lastly building your business' online presence with techniques such as links from other websites going to your website.
Frequently asked questions
Contact us if you have any further enquiries about the web design process.
How much does a website cost?
The cost of a website can vary depending on a number of things including amount of pages and custom functionality such as an online shop. To get the most accurate price for your website needs, please contact us now.
What if I don't have content and images for the website?
Our content creators can definitely help you with writing content for your website, at times we will just need some guidance on topics specific to your business. We also have access to high quality stock photography which can be used on your website and a photographer who can take photos of your business on site.
How long does it take for a website to be made?
The entire process from start to finish can take approximately 4 to 6 weeks depending on whether all the content for the website is available.
Do you offer ongoing help when a website goes live?
We can both show you how to make simple content changes yourself but also offer a website care plan which will ensure your website's content is up to date.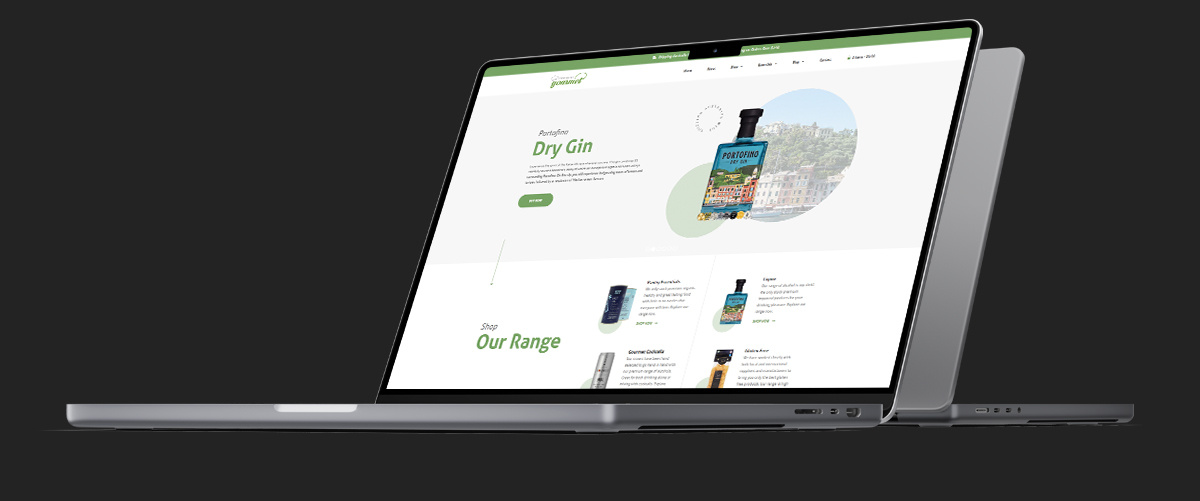 Uncover your business'
potential
We know that a well utilised website is a priceless tool for any business. A well optimised website is an online home for your business, a first impression for your potential customers and a representation of your expertise in your industry. In a world moving toward being more and more digitally oriented, a website is quickly becoming the most important representation of your business, and therefore having it professionally made and maintained is a necessity. Contact us today and see how we can empower your business with groundbreaking web design in Adelaide.
How do I rank higher on Google?
SEO How do I rank higher on Google? The question that is on every small business owner's mind, how do I rank higher on Google? After you've realised the power of search engines and the opportunities it could create for your business, this becomes the apparent next question. Ranking higher on search engines is a [...]
Why Your Small Business Needs a Website
Web Design Why Your Small Business Needs a Website With an ever increasing shift of society to work, shop and even live online, having a website for your small business is absolutely essential. Nowadays, most searches for products or services start on the internet, with the surge of smartphone use, this now means that those [...]
Complete your business profile
with these additions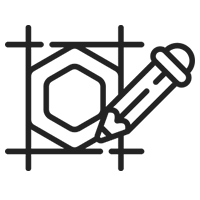 Logo Design
A simple yet effective logo design in what will have the greatest impact with the client. The right colours and typography will make you stand apart. Learn More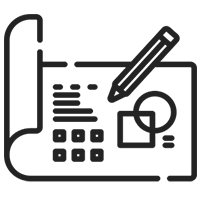 Brochure / Pamphlet Design
Brochures or leaflets are still a very effective way of getting your name out there, and depending on the target audience, it might be the best. Learn More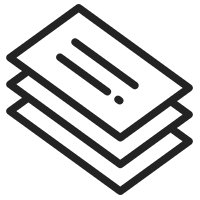 Business Card Design
Seconds is all that you have to make a lasting impact, using graphic design elements we can create a business card that your customers will remember. Learn More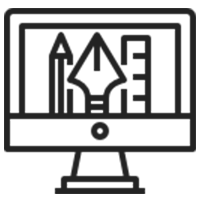 Graphic Design
We cater to all your graphic design needs such as brand identity, posters and things such as social media banners. Learn More